Credit Card Tap Not Working? Here's What You Should Do
Credit card tap not working? Don't worry, it doesn't necessarily mean your card needs replacing. Getting a new card is always an option, but it can definitely take some time. Luckily, we've got some tricks up our sleeve to help you out!
Keep reading this easy guide to find out what to do when your credit card tap doesn't work.
Why is Your Credit Card Tap Not Working?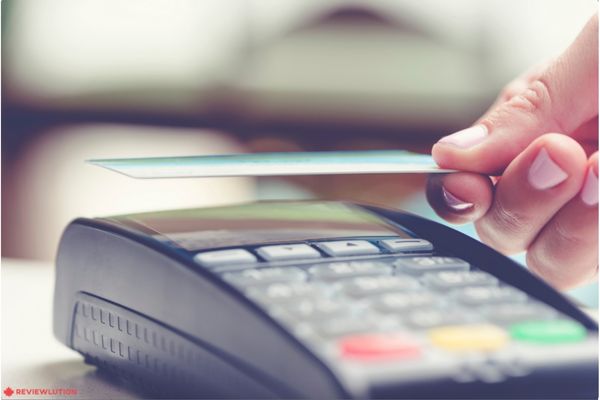 You're in the store and you've just found your product of choice. You take out your card and approach the register, but the credit card tap isn't responding and the machine makes a rejection sound.
Not sure what happened? Here are some potential reasons why this inconvenience has occurred.
Safety Reasons
Whenever you surpass your tap-paying limit, you need to enter your PIN code for the transaction to be successful. This limit is often called the floor limit and it serves as a fraud prevention measure when using credit card tap features.
You can always contact your card issuer and increase the amount you can pay for using the tap feature, however, it's best to keep it at lower amounts, in case your card gets stolen.
Physical Damage
Aside from breaking, your card's microchip can also be damaged. These types of cracks are often miniature, which is why you won't be able to notice them.
What is more, your credit card tap might not be responding due to the chip being dirty. It's not surprising, considering how often we handle credit cards.
Damaged or Old Machines
Sometimes, it's not you, it's them.
Your credit card tap feature might be in perfectly good shape, but the terminal used by the store may have been subject to some physical damages or may be experiencing some software issues as well.
In this case, your card will be rejected and you won't be able to use credit card tapping as a payment method.
Daily Spending Limit
Each credit card has a daily spending limit which serves as a fraud prevention measure.
In the event that you have surpassed your daily spending limit, you won't be able to use your card at all.
The limit differs from bank to bank, but you can request an increase by contacting your card issuer. The provider will also be able to tell you what your current limit is.
What Should You Do?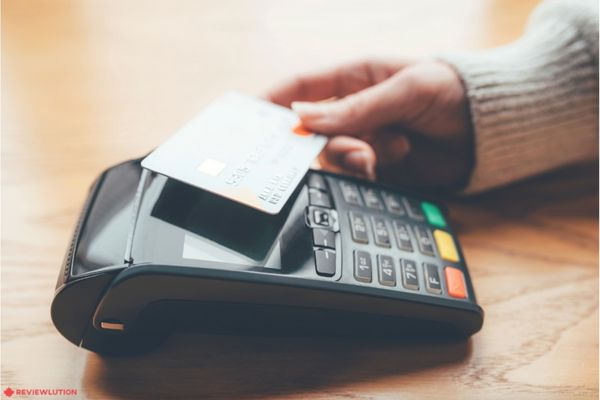 Now that you know what causes your credit card tap not to work, here are some resolving options, along with some alternative solutions for contactless payment.
Trying Again
Sometimes, there might be an interruption in communication between your card and the payment terminal. Just wait for a couple of seconds and try again. You should hold your card steady for a while so the card reader can successfully scan it.
Paying Traditionally
If the wireless card reader is still struggling to read your card, you could pay in the traditional manner – by swiping. The POS terminal is probably experiencing one of the issues we've been discussing earlier in this article.
Cleaning Your Card
Are you sure you didn't eat anything sticky before using the credit card tap? What we suggest is cleaning your card every once in a while.
Luckily, cleaning plastic cards is easy and you probably already have all of the items at home. An antibacterial wipe or an alcohol-based cleaner will do the trick.
Technical Assistance or Card Replacement
If you tried all of the above and nothing has proven to be successful, you should consider contacting your bank and asking for technical assistance or ordering a new credit card.
Paying With Your Phone
Whenever your credit card tap doesn't work, paying with the phone is an alternate solution.
Here are some of the most popular issuers that offer the best pay-with-phone services.
Simplii Financial Mobile Payment
SimpliiFinancial is one of the top online digital banks in Canada. It's an online issuer that handles all issues online and doesn't have any land-based locations.
You can check out all of their services by accessing their website or their mobile app, where you can also apply for one of their credit cards, completely hassle-free. SimpliiFinancial offers tap-and-go credit cards but you can also apply for a debit card with a tap feature.
Aside from issuing cards, Simplii also offers no-fee checking, a program for banking beginners in Canada as well as a high-interest savings program
Tangerine Bank
Tangerine offers Canada's most popular direct banking solution due to its many practical programs and unique money-back rewards after each purchase with mobile payment, using Tangerine pay-by-phone features. Worth trying as an alternative, in case the credit card tap doesn't function on your current credit card.
BMO Tap&Go
BMO is one of the oldest banks in Canada and the US. They offer some of the most popular tap-and-go cards on the market, such as the Platinum Mastercard, the Platinum Rewards Mastercard and the  Cash Back Mastercard.
This issuer also provides mobile payments through its digital banking and similarly to its competitors, BMO Tap&Go is compatible with all mobile wallets, such as GooglePay, ApplePay and SamsungPay.
BMO offers a prepaid Mastercard. Click here to read our in-depth review.
What is a Contactless Credit Card?
A contactless credit card (also called pay-as-you-go or tap-to-pay) is a type of card that allows you to pay for your purchases by simply hovering over the payment terminal. To be able to tell them apart from regular cards, look for a Wi-Fi symbol on the front side of the card.
The first signs of this payment method appeared in 1997, whereas the first mobile phones with Mastercard PayPass and Visa PayWave certification appeared in 2011. In 2014, Apple Inc. introduced Apple Pay during the announcement of the iPhone 6.
How Does the Credit Card Tap Work?
Contactless payments are based on the EMV technology standard. This standard has two types of systems for use.
The primary one, which enables your credit card tap, is an RFID (radio-frequency identification) system.
The secondary one is the NFC (near-field communication) system, which is an alternative because it works over your mobile device, by using the process of tokenization.
Swiping Through
An unresponding tap can be bothersome. But do not worry. Even if your credit card tap is not working, there is an alternate solution for you to use.
As long as you follow this guide, you won't have any problems.
FAQ
How to activate tap on a debit card?
When you see the contactless indicator on the front of your card, it means the contactless technology is built into your card and ready to use.
Follow these steps:
Hold your debit card above the payment terminal which has the same contactless indicator.
Keep your card steady so the card reader can scan it properly.
Wait for a couple of seconds, until you hear a confirmation sound.
That's it, you just paid by credit card tapping.
How to swipe a credit card?
The process is quite simple:
Take your card and position it with the stripe facing down and inward toward the keypad.
Then swipe it through the magnetic card reader, which is usually on the side of the terminal.
If you are experiencing difficulties, you can ask a cashier to do it instead.
Do credit cards have PINs?
Yes, most of them do. Contactless credit cards also have PIN codes, however, the PIN is required only when you surpass your tap-to-pay limit.
How does the debit card tap work?
The same way credit cards do. The process is identical since they use the same EMV standard. A credit card tap not working is just about the same as a debit card.