Gambling Laws in Canada: A Guide on Safe Playing
The gambling industry has become one of the most influential forms of entertainment worldwide. 
But where does Canada stand today in terms of gambling regulations, and what is there to know?
This article will go over the gambling laws in Canada and get to the bottom of the basics. 
Let's jump right in!
What Is Gambling?
Gambling is an activity where someone is risking something of value to gain something with greater value than the initial investment.
Lottery tickets, scratch cards, bingo, poker, sports betting, and slot machines are just a few forms of gambling. While in very few countries worldwide gambling is considered illegal except for certain types, others seem to earn the most revenue from it. 
Gambling laws in Canada state the activity is only legal if it's regulated by its provincial gambling regulatory body. Therefore, for gambling to be allowed, the company must comply with local laws. 
There are ten betting agencies across Canada that regulate the gambling industry. 
Alberta Gaming and Liquor Commission

Alcohol and Gaming Commission of Ontario

Québec

Gambling

Commission Link and Kahnawake Gaming Commission

Liquor and Gaming Authority of Manitoba

The Gaming Policy and Enforcement Branch (GPEB) – British Columbia

Alcohol and Gaming Authority Nova Scotia

Atlantic

Lottery

Corporation (ALC) – Newfoundland and Labrador

Saskatchewan Liquor and Gaming Authority (SLGA)

Prince Edward Island

Gambling

New Brunswick Lotteries and Gaming Corporation
Furthermore, gambling has always been and will always remain a part of millions of people's lives. It is a form of entertainment that doesn't seem to be going away any time soon. On the contrary, statistics say that the number of gamblers across the world is only increasing, and Canada doesn't seem to be staying far behind either. 
According to a gambling survey from 2019, 65% of Canadians indulge in lottery activities. Out of those, 36% play lucky scratches, while 22% prefer going to casinos.
Following the number of active players, which is at 19.3 million, Canada takes 8th place in the world in online gambling. Of these, around 1,000,000 tend to have risky gambling habits. 
Further data reveals that between the years 2002 and 2018, the number of casinos in Canada increased from 78 to 147. The triple-digit of active casinos only indicates how quickly the gambling industry has gained popularity. 
Reportedly, lottery and lucky scratchies are still Canada's most popular form of gambling and remain the industry's prime revenue. 
However, Canadians also enjoy sports betting, which is mostly on the NBA league and ice hockey, the pride of Canada. The sports bettors are also keen on American Football, soccer, boxing, tennis and golf. Horse racing has been a traditional form of betting for ages and is still among the most popular sports to bet on. 
Another commonly played casino game is poker. Back in the time, it was very popular in land-based casinos and now is also available in online casinos. Many gamblers prefer online poker because it does not require interacting with other players in person.  
Who Is Allowed to Gamble?
When it comes to the legal gambling age, Canada has set 19 years to be the average when someone is allowed to gamble. But the legal age differs from province to province. 
For instance, in Manitoba, Alberta and Quebec, you are allowed to gamble once you turn 18, while in the rest of the provinces, you must be 19 years old. The legal gambling age in Ontario to enter a casino is 19, while you can buy lucky scratches at only 18 years old.
It is against Canadian gambling laws for minors to engage in any sort of gambling activity whatsoever. Also, individuals who enter the casino will be subjected to ID checks to ensure they are of legal age. 
Gambling in the Criminal Code of Canada
When it comes to gambling laws, Canada states that all forms of gambling activities are prohibited by the "Criminal code of Canada". There are, however, certain exceptions to how the law works in favour of gambling. 
As mentioned at the beginning of this article, Canada's government grants each province the right to conduct and manage its own gaming regulations. Another exception to who can provide gaming in Canada is charitable organizations that have been licensed to do so. 
So, to clear the air around the question, "Is gambling allowed in Canada?" – the answer is yes. If the gaming company complies with the local laws and is licensed to provide such activities, then it's completely legal. 
Still, several instances in the Criminal Code of Canada are defined under sections 201, 203, 205 and 207 as gambling offences. 
Per this section, everyone who runs a betting house or is found in one is considered to be illegal. If found guilty, they can serve a two-year sentence. But it has not been mentioned if this also applies to the online betting house.
Anyone who tries to place bettings on behalf of others is found to be guilty of an indictable offence. The person that has been proven to commit this offence can be imprisoned for up to two years. 
This section is in relation to lotteries and games of chance. However, this amendment has been repealed from the Criminal Code of Canada.  
This section is about permitted lotteries. It states that provinces are permitted to manage lottery schemes either alone or together with the government from another province. The same applies to charitable or religious organizations licensed by the Lieutenant Governor in Council. They conduct and manage lottery schemes if the revenue is used for a charitable purpose. 
Any entity that does not comply with the laws will be subjected to imprisonment of two years or a summary conviction. 
What Were the First Gambling Laws in Canada?
Let's just say that the legislation of gambling laws have been through a rough patch in the past.
Prior to 1900, all forms of gambling were banned in Canada. From then onwards, Canadian gambling laws started to change slowly. 
In 1900, bingo and raffles were the only two permitted forms of gambling. But it was for the sole purpose of charitable activities. 
Ten years later the government decided to legalize pari-mutuel betting on horses. Later on, In 1925, a new amendment gave fairs and exhibitions permission to apply for a gambling license. 
In the year of 1969, the government passed on the right to provinces to provide lottery and gambling activities for raising funds. 
Things took a serious turnover in 1895 when the government declared that all provinces fully controlled conducting and managing gaming activities. Finally, In 1999 the provinces were allowed to legalize all forms of gambling. 
Sports betting was a big thing back in the day when horse racing was one of the gambling primaries. Until 2021, sports bettors were not allowed to make a single bet, instead, parlay betting was the only option they had. But later that same year, the restriction was lifted, and bettors now can place single bets. 
Do you need to pay taxes on winnings from gambling?
In Canada, gambling laws state that no gambler is subjected to paying taxes for the money they win from gambling-related activities. In the eyes of the law, gambling is not considered a business or employment; thus, it does not represent a constant source of income.
There are certain instances when gambling can become taxable. When earning interest on your winnings, you're obliged to report the sum on a T5 form. Also, professional poker players or any other professional gamblers must file taxes to the Canadian Revenue Agency.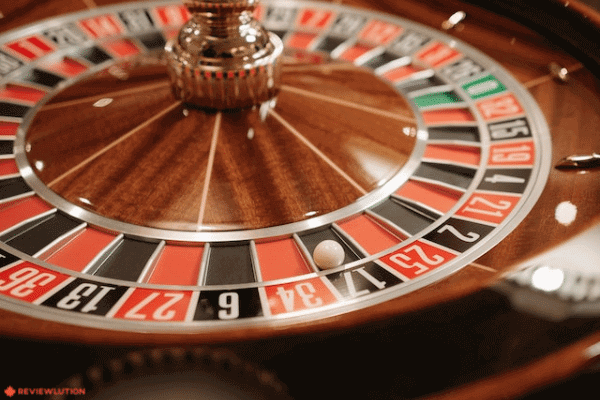 When Is Gambling Illegal?
The Criminal Code of Canada states that "it's illegal to run a betting house or to be found in one". Everyone breaking Canadian gambling laws is found guilty of an indictable offence. 
Generally speaking, every form of gambling is illegal unless licensed and managed by the province. Land-based casinos, lotteries and charitable organizations must comply with local laws if they want to run their business legally. 
On the other hand, is private gambling illegal in Canada? 
If you and your friends are playing poker at home, technically, you're not breaking the law. But here's the catch. If you're making a profit out of it, it's completely illegal, and you and everyone else involved are committing an offence. 
Ultimately, only government-sanctioned casinos are allowed to operate gambling. 
What Are the Laws Concerning Online Gambling?
Online gambling falls somewhat into the grey zone of Canadian gambling laws. 
Technically speaking, you can gamble online in Canada as long as the online casino is based offshore. The law says that online betting is illegal in Canada but does not specify anything about online casinos outside of Canada. 
What does this mean? Let's break it down. 
Canadian authorities have prohibited private online casinos from operating a gambling business in the territory of Canada. Online operators registered in Canada are subjected to prosecutions by Canadian authorities. But the same does not apply to foreign online casinos. Casinos located outside Canadian borders will not be prosecuted. Or at least the law doesn't clarify anything in particular about the matter. 
So, as long as a player wants to place bets at a foreign online casino, It's safe to do so. However, players should be wary of choosing a licensed casino portal that has been registered by a foreign jurisdiction. 
But there is another loophole to this law. Many offshore casinos are located in the Mohawk Territory of Kahnawake. It's the territory of the indigenous people of Canada and is regulated independently from the rest of the provinces. This legislation has given the native people the right to establish their own gaming commission and the autonomy to govern online casinos. 
But when it comes to online sports betting, In 2020, this type of betting has become completely legal. You just need to make sure to choose a site licensed by the provincial government.
Conclusion
Canadian's gambling history shows several serious attempts to adopt new amendments to benefit the growing gambling market. What was once completely banned has now turned into a multi-billion dollar business. Although Canadian gambling laws are still in the grey zone, significant improvements have been made. 
Finally, gambling is a form of entertainment that can have serious impacts on one's financial and mental health. So, one must be very conscious of the choices one makes. 
FAQ
Is online gambling legal in Canada?
According to the gambling laws, Canada states that you're permitted to gamble online at Casinos that are outside of Canadian borders. As long as the only connection the online casino has with Canada is the local players, it is not considered to be illegal.
Can I gamble at 18 in Canada?
The average legal gambling age in Canada is 19. But this is not the case for all provinces and territories. In Manitoba, Quebec and Alberta, you can start gambling at 18.
Is gambling legal in Canada?
Following the gambling laws in Canada, gambling is legal only when a gambling provider has been fully regulated and licensed by the provincial government. In every other instance is thought to be illegal.