Is Online Gambling Legal in Canada? What's the Deal?
Gamblers in Canada are often confused by Canadian online gambling laws, and rightfully so. Online gambling in Canada is still a gray area and has many nuances to it. 
Many countries have distinctive gambling laws stating whether online gambling is legal or not and what counts as an illegal activity. But in Canada, It's not a yes or no question, but a further explanation is needed in order to fully understand gambling laws. 
So, is online gambling legal in Canada?
Let's find out!
Canada Online Gambling Laws
Canada banned all forms of gambling up until 1969 when things took a different route. That year, the Canadian government passed a law referring to a lottery as a legal form of gambling. The lottery was initially used to raise charitable funds for different projects. 
The next year, provinces were given the right to manage and regulate gambling and ensure the gambling providers complied with the local gambling laws.  
The Canadian gambling laws were tweaked and twisted throughout the years, and many new amendments were passed. The '90s were quite significant for the evolution of the online gambling industry. It brought to light the first online casinos in Canada. 
Given it was the 90s, when internet technology was not that advanced, the first online casinos didn't offer too much. Due to a lack of technological equipment, there were only several games available such as poker, roulette, blackjack, and baccarat. But that wasn't the only issue. The lack of regulation was a big concern that questioned the safety of online gambling. 
But we have witnessed a massive expansion of the online gambling industry over recent years. There is an impressive selection of online games, from slots and card games to online sports, betting, and lotteries. With such an extensive selection of gambling games at the reach of our palms, it's really hard to resist the appeal of gambling. 
The rapid growth of online gaming has brought along some less appealing consequences. Many people have developed a gambling addiction which has become a serious problem for Canadians as well. According to a 2021 survey, about 75% of Canadians participate in some form of gambling, and 2% of Canadians aged 15 and above have developed risky gambling habits.
Is Online Gambling Legal in Canada in 2022?
Internet gambling laws in Canada are still a somewhat gray area. The Criminal Code of Canada still considers every form of gambling illegal unless licensed and managed by the local regulatory bodies. 
As per Canadian online gambling laws, online casinos that operate from within the territory of Canada are illegal, and such an act is considered to be a crime. However, the Criminal Code of Canada does not state the same about offshore gaming sites. So far, Canadians can gamble on online casino sites based outside of Canada. And that's where things become tricky. 
The Mohawk Territory of Kahnawake, located in Quebec, regulates online gambling. Namely, the Kahnawake Commission is a legal entity that does not bound by Canadian law. Given that, many online casinos refer to Kahnawake Commission for registering and obtaining their license to operate legally. 
So the answer to the question "Is it legal to gamble online in Canada?" is, yes, it is legal as long as you choose an offshore online casino. 
However, one big event might change the future narrative of online gambling laws in Canada. On April 4th, 2022, Ontario became the first province to establish the first legal online gambling market in Canada. 
Luckily, the regulatory authorities are taking a step further to establish a solid ground for legal online activities and avoid online scams.
This was a long time needed change in order to put a hold on the online gambling black market and provide a safe and legal online casino in Canada. Torontonians can now wager on online casinos in Toronto without the fear of it being considered a crime. 
Online gambling in Canada is legal at the age of 18 or 19, depending on the province.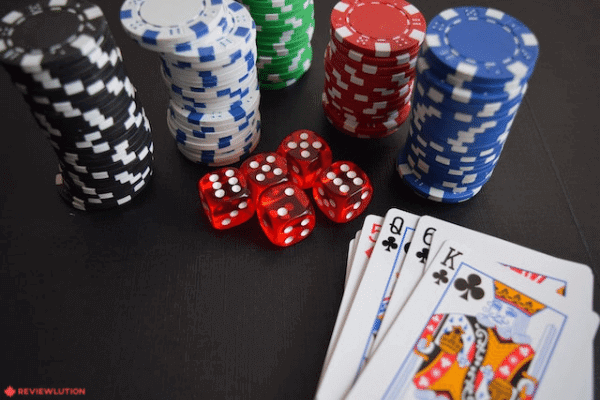 Online Gambling Regulations by Province
Now that we've introduced you to the basics of online gambling rules in Canada, let's take a deeper look at the regulations of each province.
Alberta
If you're 18 years old, you can legally gamble on the only regulated online gambling site in Alberta – PlayAlberta.ca. The Alberta Gaming, Liquor, and Cannabis Commission is responsible for licensing and managing gambling providers. 
British Columbia
In BC, you're allowed to gamble at the age of 19 at the only legal online casino called PlayNow. Gambling is regulated by the Gaming Policy and Enforcement Branch of the Ministry of Finance of British Columbia. 
Manitoba
In Manitoba, you can legally gamble at 18 years old at online gambling sites that have been licensed and regulated by the Manitoba Liquor and Lotteries Corporation. 
New Brunswick
In New Brunswick, gamblers are allowed to wager at offshore casinos which do not promote their services in Canada. The legal age to gamble in NB is 19 years old. The Gaming Control Branch of the Department of Public Safety is the gambling regulatory body. 
Newfoundland and Labrador
If you're 19 years old, you're allowed to participate in lotteries, bingo, and card games, as Newfoundland and Labrador don't have land-based and online casinos. 
The regulatory gambling body is The Consumer Affairs Division, Consumer and Commercial Affairs Branch of Service NL. 
Nova Scotia
Since Nova Scotia is part of the ALC, you can gamble online at some of the gambling sites offered by ALC. 
The Alcohol, Gaming, Fuel, and Tobacco Division of Service Nova Scotia is responsible for the registration of gambling providers. If you're based in this province, you can legally gamble when you turn 19.
Ontario
As of April 2022, the local authorities of Ontario expanded their regulations and made online gambling accessible to its residents. To gamble, you must be 19 years old. The Ontario Lottery and Gaming Corporation is the main regulatory body. 
Prince Edward Island
Prince Edward Island is also part of the ALC, which means that online gambling is available through the provincial online gambling platform. The Prince Edward Island Lotteries Commission is the provincial regulatory body, and you must be 10 years old to gamble. 
Quebec
In Quebec, gambling is allowed on offshore sites, and gambling services are offered through the provincial gambling company "Loto-Quebec". The gambling providers are regulated by Loto Quebec. You're allowed to gamble at 18 years old. 
Saskatchewan
Although online gambling in Saskatchewan is not illegal, the province itself doesn't provide any online gambling services. Still, you can gamble on off-shore online gambling sites thanks to the Saskatchewan Indian Gaming Authority. The legal gambling age is 19. 
Hopefully, we've given you some more insight into the laws and regulations in your province.
The Importance of Gambling Licensing
Any company that wants to provide gambling services must be licensed in the province they plan to operate. Each province has a local government, and gambling providers must comply with the local laws. Licensing not only provides gaming companies with eligibility, but it's a crucial part of the safety of gamblers. 
It's a strategy that fights against money laundering and the black market since there are many gaming providers that want to operate illegally. To ensure that games are fair and transparent, the company must be bound by the online gambling laws in Canada and gambling legislation. 
Who Issues Gambling Licenses in Canada?
As already established, the government grants provinces the right to conduct their own gambling regulations. Thus, land-based and online gambling laws in Canada differ by province. 
The following are the provincial regulatory bodies that cooperate with gaming providers and allow them to be responsible for issuing gambling licenses: 
Alberta Gaming and Liquor Commission

Alcohol and Gaming Commission of Ontario

Québec Gambling Commission Link and Kahnawake Gaming Commission

Manitoba Liquor and Gaming Authority of Manitoba

British Columbia – The Gaming Policy and Enforcement Branch (GPEB) 

Alcohol and Gaming Authority Nova Scotia

Newfoundland and Labrador – Atlantic Lottery Corporation (ALC) 

Saskatchewan Liquor and Gaming Authority (SLGA)

Prince Edward Island Gambling

New Brunswick Lotteries and Gaming Corporation
The abovementioned provincial authorities determine the gambling rules and the provider responsible for licensing the gambling operators.
Finishing Thoughts
Canadian gambling history has been quite a rocky ride, to say at least. With so many changes in the amendments, Canada has come to a point of having satisfactory gambling laws. Gamblers have plenty of options to gamble online, whether at offshore casinos or at a local licensed online gaming site. 
But luckily, Canadian gambling laws keep improving. Being that Ontario is the first province to become the first legal gambling market, the future of the gambling industry in Canada looks promising. 
FAQ
When did Canada legalize online gambling?
1994 was the year when Canadian gambling laws allowed citizens to gamble online. Provided it was the very beginning, the first online casinos offered a limited selection of games.
Is online gambling taxable in Canada?
As per Canadian gambling laws, your winnings are not taxable if you're not a professional gambler and don't make a profit from gambling. But if you're a professional gambler, then your winnings are seen as a form of income, and they are subject to taxation.
Does Canada allow online gambling?
Canadian gambling laws state that every form of gambling is illegal unless the provider it's licensed and regulated by the province's authorities. However, gamblers are allowed to gamble at offshore online casinos because the law does not specify anything against those.
But as of April 2022, online gambling became legal in Ontario, and it's exponentially the launching point to a bright future in online gambling. 
The answer to the question  – Is online gambling legal in Canada? – in a nutshell, yes, as long as it's in compliance with the gambling laws.