Who is Eligible For the GST Credit in Canada? 2023 GST Payment Dates
The GST/HST credit is a Canadian quarterly federal tax benefit designed for taxpayers to balance the federal sales tax they pay, including goods and services.
But who is eligible for the GST credit in Canada?
Follow for more details on the application process, eligibility criteria, and the 2022 payment dates.
 GST Credit Eligibility Requirements
The GST credit in Canada is part of the Canadian FED deposit payments, alongside the Canada Children and Canada Worker's benefits.
To fulfill the general eligibility requirement for the GST credit, you must be considered a Canadian resident for income tax purposes at the beginning of the month during which the CRA makes the payment and the previous month. 
Aside from this primary condition, one of the following criteria has to be met:
At least 19 years old

Had a

common-law partner

or spouse, or still living with one

Have/had a child and currently living with them or not (being their caretaker)
This credit is non-taxable and is specially designed for individuals with low and moderate incomes. Thus, you must fit into the financial bracket conditions, as shown in the table below.
| | |
| --- | --- |
| Taxpayer/family type | Net Income (for 2021 base year) |
| Single person | $49,166 |
| Married/common law couple | $52,066 |
| Single(or couple) with one child | $55,286 |
| Single (or couple)  with two children | $58,506 |
| Single (or couple) with three children | $61,726 |
| Single (or couple)  with four children | $64,946 |
GST payments for the previous taxation period are issued in the upcoming year.
How To Get The GST/HST Credit?
To obtain the GST/HST credit, you must file your tax return in 2021, even if you haven't received any income during the year.
Here's how to get your credit depending on your situation:
If You Have a Spouse or a Common-Law Partner
You can receive the GST/HST credit for your spouse or common-law partner if they're considered a Canadian resident during the month before and at the beginning of the month in which the CRA issues the credit. 
If you had a spouse or a common-law partner on December 31, 2021, enter their Social Insurance Number and net income in the "Information about your spouse or common-law partner" section on the first page of your tax return slip. Beware that incorrect or incomplete applications can slow down the processing time.
Keep in mind that only one of you can acquire the credit. Namely, the partner whose tax return is assessed first will obtain the credit. However, the GST payments are the same, regardless of the recipient.
Should your spouse or common-law partner immigrate to Canada, they must send the following information in writing to the CRA:
SIN

Birth date

Address

Date of immigration

Statement of income
If You Have Children Under 19 Years of Age
You can receive the credit for every one of your children if all of the following criteria are true at the beginning of the month in which the CRA makes a payment:
The child is yours or receives support from you or your spouse/common-law partner

The child is less than 19 years old

The child has never had a spouse or a common-law partner

The child has never parented a child they live with

The child resides with you
In case of shared custody, each eligible parent in Canada can get half of the GST return for the child. This also concerns other similar provincial and territorial credits.
You cannot receive the GST/HST credit if the child doesn't live with you because they are in foster care or taken care of by an agency. Furthermore, you cannot get the credit for a foster child under your responsibility. Nevertheless, if you care for a child under a kinship or close relationship program, you are eligible to receive credit for that child.
To register your child for the credit or some of the related territorial and provincial programs:
Select "Apply for child benefits" in the

My Account

section of the Canadian government's website

Send the

RC66 Form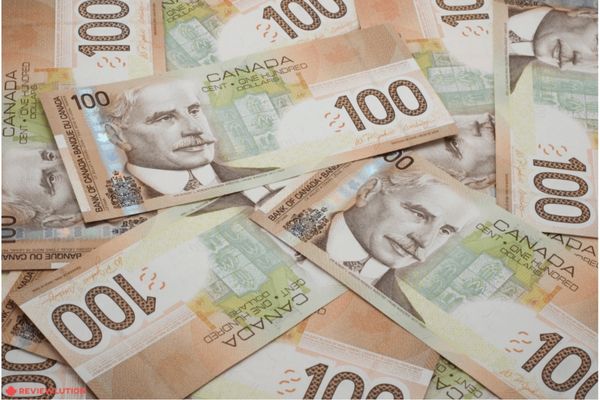 If You Turn 19 Before April 2023
You have to be 19 years old or older to receive the GST/HST credit. Should you turn 19 before April 2023, file your tax return for 2021. Then, the CRA will automatically decide if you're qualified to receive the credit. If you're eligible, you can expect your first payment in the quarterly payment after turning 19.
If You Are a Newcomer to Canada
The situation is slightly different for Canadian newcomers since the CRA has no previous records or history. So, if you're a Canadian newcomer, you must fill in the following forms and mail them to the nearest tax center.    
How Much Can You Get?
The GST payment is automatically calculated based on your previous year's tax return. The payment period for 2022 is calculated based on 2021 and starts from July 2022 to June 2023.
Your family type, your yearly net income and the number of children you have registered are the basic factors influencing the sum of your GST payment.
But how much is a quarterly GST payment in 2022? Here are the numbers:
$467

for

singles
$612

for

couples
$161

for

each kid under 19
However, in certain situations, the CRA can recalculate these sums. Such cases include:
Family's net income change due to a

reassessment

A child turns 19

Marital status change

A newborn

A recipient dies

You start or stop sharing child custody
To be sure about the correct sum of your quarterly GST payment, use the GST/HST calculator for in-depth analysis and calculations.
GST/HST Payment Dates in 2022
GST payments for 2022 start from July since entitled taxpayers are due to file their tax return slips up to June 15th.
Without further ado, here are the GST payment dates for 2022:
January 5, 2022

April 5, 2022

July 5, 2022

October 5, 2022
Usually, cheques are sent earlier than direct deposits, but for any inconveniences regarding the payments, the CRA recommends waiting up to 10 days before you file a complaint.
Provincial and Territorial Programs Related To The GST/HST Credit
If you're eligible for the GST/HST credit, you're also eligible for one of the provincial GST/HST and social assistance credit programs, depending on where you're situated.
All of these credits will be combined with your HST and GST credit payments, except for the Ontario Sales Tax Credit, which is part of the Ontario Trillium Benefit.
Finishing Thoughts
GST stands for 'goods and service tax,' while HST stands for 'harmonized sales tax.' 
All Canadian residents with low or moderate income are eligible to get this quarterly and non-taxable benefit to balance their expenses for sales made in the previous taxation base year.
We hope our guide has helped you understand what the GST credit is, as well as how and when you can get it.
FAQ
What Is The Income Limit For GST 2022?
The annual income limit for the GST credit for individuals is $49,166 and $52,066 for spouses or common-law partners. However, each minor child in the family increases this value.
Why Do I Not Receive GST Credit?
You are not qualified to receive the GST/HST credit in Canada if any of the following is true:
You are not a Canadian resident for income tax purposes.

You are free from tax-paying responsibilities because you are an officer or a servant of another country, or a family member or an employee of someone who is.

You have been in prison or a similar institution for 90 consecutive days or more.

The recipient has died.
If you are a citizen who is eligible for GST credit in Canada but haven't received a GST credit on the mentioned GST payment dates, wait a bit longer before filing a complaint.