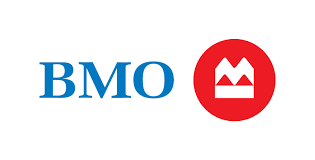 TIME IN BUSINESS: Since 1817
CUSTOMERS BASE: 7 million
LOAD LIMIT: $100 – $10,000
RELOAD OPTIONS: Online or mobile banking, telephone banking, at your BMO branch, as a bill payment through an ATM
ANNUAL FEE: $6.95
APR: N/A
FX FEE: 2.5%
BMO Prepaid Mastercard Review [Features, Pros & Cons in 2021]
Advertiser disclosure
This page may contain links to our partners' products and services, which allows us to keep our website sustainable. This means that reviewlution.ca may receive a compensation when you sign up and / or purchase a product or a service using our links. However, all opinions expressed in this article are solely ours, and this content is in no way provided or influenced by any of our partners.
TIME IN BUSINESS: Since 1817
CUSTOMERS BASE: 7 million
LOAD LIMIT: $100 – $10,000
RELOAD OPTIONS: Online or mobile banking, telephone banking, at your BMO branch, as a bill payment through an ATM
ANNUAL FEE: $6.95
APR: N/A
FX FEE: 2.5%
Frequent travellers who want a secure reloadable card
Strengths
Secure prepaid card
No interest rate for purchases and cash advances
Worldwide accepted Mastercard
Zero Liability
Mastercard SecureCode
Weaknesses
Not insured under the CDIC Act
No welcome offer, bonus rewards, or reward rate
No pre-authorized recurring payments
What Do I Need to Know about the BMO Prepaid Mastercard?
This BMO prepaid Mastercard review looks into the prepaid card offer of one of the safest banks in the country. The fourth-largest bank in Canada, BMO was founded way back in 1817. The head office is still in Montreal, but the operational headquarters have been in Toronto since 1977. Ranked number 131 at the Forbes global 2000 list, the bank prides itself on not missing a dividend payment since 1829.
The BMO Financial Group provides loans, deposits, investments, credit cards, securities, trusts, insurance, and various other financial products and services. BMO is a member of the Canadian Bankers Association, the Canada Deposit Insurance Corporation (CDIC), Interac, Air Miles, ATM Industry Association (ATMIA), Cirrus for MasterCard card users, Diners Club North America, and MasterCard International.
There are over a dozen credit cards BMO provides, ranging from low interest to elite travel versions. 
This 2021 BMO prepaid Mastercard review will focus on the prepaid, low-fee, no-interest option, its benefits and drawbacks, as well as fees and features. 
Services Overview 
Among the dozens of BMO credit cards available, there is a BMO Prepaid Travel Mastercard.
What is a BMO Prepaid Travel Mastercard?
The BMO travel card comes in two forms – the elite credit card and the prepaid card we are having a look at now. The latter comes with a small annual fee of $6.95 and can have a balance from $100 to $10,000. What you gain the most with this card is the security of dealing with one of the big five banks and the worldwide acceptability of a Mastercard.
Bank of Montreal Prepaid Mastercard Features
Typical approval time
The typical approval time for most BOM credit cards is 5 to 7 days. However, if you apply online, you will be able to see if you have been approved instantly for many of them.
Prepaid credit card BMO load limits 
You can load anywhere from $100 to $10,000 on your card. However, you can load no more than $1,000 at a time from other financial institutions, while the Bank of Canada load limit is $10,000.
Reload options
You can top up your card as an online bill, a phone bill, through mobile banking, or by visiting your local BMO branch. You can use bill payment through an ATM, but you cannot load fans with cheques, cash, or at merchants.
Foreign currency conversion
The exchange rate for foreign currency is dictated by Mastercard International, plus 2.5% for purchases and minus 2.5% for refunds.
BMO prepaid Mastercard fees and penalties
fees valid as of March 19, 2021
Annual card fee:

$6.95

Additional card fee: $6.95/per card (Effective until June 1, 2021, after which new additional cards won't be available)
Dishonoured payment/transaction: $40.00
Copy retrieval request (statement, cheque, or transaction slip): $5.00
Cheque: $10.00
Electronic or Direct Deposit: $3.00
Cash advances, cash-like transactions and bill payments $5.00
Inactivity fee: $5.00/month (after the card has expired or your prepaid Mastercard balance is reduced to $0.00)
Interest rate
The BMO prepaid card doesn't charge or pay interest.
Expiration and balance refund 
Once your card expires, your account will be closed, and you won't be able to renew your card. To avoid this, you should contact BMO near the end of the three years through which your card is valid.
BMO will not automatically renew your account or issue a new card without your asking for it. 
If there was a remaining balance on the card, it would be refunded. BMO uses Equifax and Transunion credit bureaus.
Prepaid Mastercard BMO Eligibility Criteria 
To be eligible for a BMO card, you need to be a Canadian resident, be of legal age in your province, and have a Canadian address. There is no set income or credit history requirement for this card.
No

Minimum Credit score

No

income threshold

No

minimum length of credit history
How to Apply for a BMO Prepaid Mastercard 
The first step in obtaining a BMO prepaid credit card is visiting the company website.
Step 1: 
Click on the APPLY NOW tab on the desired card website page.
Step 2:
Enter your personal information – Name, Date of Birth, Home Address, Phone number, and how long you have lived in Canada.
Step 3: 
Enter your financial information.
Step 4: 
Wait for your card to arrive. It will be sent by mail, possibly in a plain envelope.
Step 5: 
Activate your card. You can do this online or by calling the number on the back of the card.
Pros & Cons
Pros
Low annual fee

Zero Liability and Mastercard SecureCode

Might respond to inquiries in under 60 seconds

No interest 

15% off Cirque du Soleil shows in Canada

20% off resident shows in Las Vegas
Cons
Can't be used for pre-authorized recurring payments

Loaded money isn't insured under the CDIC Act

No cash-back or rewards

Slit payments might be declined
BMO Prepaid Mastercard Review – Privacy & Security Policy
The BMO Financial Group shares personal information with group members and affiliates. This is done for the financial network to operate properly and enable services and products for your accounts as well as offer promotions.
You have the option to choose not to share some specific information with the Bank of Montreal financial group; however, the information may be used occasionally if two or more affiliates provide you with a product or service together.
You can choose to opt out of direct marketing, mail, telephone, or email information about products and services.
User Reviews & Feedback
Positive BMO prepaid travel Mastercard reviews focus on the card's reliability and security. There aren't many negative comments other than the common ones for all prepaid cards, the fact they don't increase your credit score, and an occasional issue with the use abroad.
Prepaid Credit Cards Canada Alternatives 
Mogo Visa Platinum Prepaid Card
The Mogo Visa Platinum Prepaid Card is an excellent alternative prepaid Visa card Canada has to offer. It comes with no monthly rates and 1.5% and 3% cashback on Canadian and foreign purchases, respectively. This card offers the same exchange rate of 2.5% and the same maximum balance of $10.000. Environmentally friendly, the company promises to offset one pound of CO2 for every $1 spent.
If you want no transaction fees and a higher maximum balance, Koho is the card for you.
With up to 20 loads/deposits per day and a total of 60 a month, both electronic and direct deposits. Instead of the $10,000 that BMO Prepaid offers, the maximum Koho card balance is $20,000. Koho accounts support pre-authorized automatic withdrawal, and the foreign exchange fee is 1.5%.
Wrap up
One of the greatest advantages to using the Bank of Montreal Prepaid MasterCard is the security that comes with dealing with a provider with over 200 years of financial competence. It's sufficient to say that BMO's dividend payment history is one of the world's longest.
This BMO prepaid Mastercard review found that the card is ideally suited to worldwide travellers who need global Mastercard acceptance.