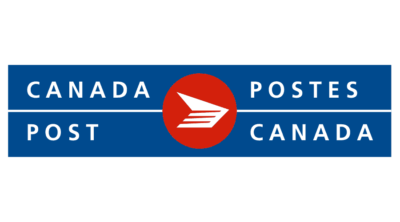 TIME IN BUSINESS: Canada Post Since 1867; Vancity Bank since 1946
LOAD LIMIT: $2,500
RELOAD OPTIONS: Canada Post cash or debit deposit, Card to Card, Interac e-transfer, Bill Bank transfer
ANNUAL FEE: $3/month
APR: N/A
FX FEE: 2.5%
Canada Post Prepaid Visa Review [Features, Pros & Cons]
Advertiser disclosure
This page may contain links to our partners' products and services, which allows us to keep our website sustainable. This means that reviewlution.ca may receive a compensation when you sign up and / or purchase a product or a service using our links. However, all opinions expressed in this article are solely ours, and this content is in no way provided or influenced by any of our partners.
TIME IN BUSINESS: Canada Post Since 1867; Vancity Bank since 1946
LOAD LIMIT: $2,500
RELOAD OPTIONS: Canada Post cash or debit deposit, Card to Card, Interac e-transfer, Bill Bank transfer
ANNUAL FEE: $3/month
APR: N/A
FX FEE: 2.5%
Parents of students who want a safe and easy option for their children's cards
Strengths
No waiting period
Funds do not expire
Easy to top up in any Canada Post branch or online
No risk of overspending
No need for a good credit score
Weaknesses
Multiple fees
Card balance is not CDIC insured
No rewards system
This Canada Post Prepaid Visa review does not have a hard job of introducing the company in question – Canada Post is the primary postal operator in Canada, known initially as Royal Mail Canada. It provides services to more than 16 million households and over 6,200 locations. Canada Post delivers to a larger area than any other country in the world, including Russia.
What Do I Need to Know About the Canada Post Prepaid Visa?
Canada Post reviews find two types of reloadable prepaid cards – a cash passport prepaid MasterCard and a prepaid reloadable Visa card.
Cash passport Canada is ideal for travel and suitable for shopping in the US and on international websites in the local currencies. Visa is better for everyday use and in-store and secure online shopping in Canadian dollars.
What is the best prepaid Visa Canada has to offer? 
We continue our research with Canada Post prepaid Visa. 
In this review, we will have a quick run-through of the main features, ways to apply, the pros and cons of choosing this card, and the most frequently asked questions.
Disclaimer: Please note that the Canada Post Prepaid will be discontinued. As of June 1, 2021, it will no longer be available for purchase. Existing cards will remain valid until December 31, 2021, at which point they will be deactivated.
Services Overview
Just like any other reloadable Visa, the Canada Post prepaid card offers greater control over your spending and prevents you from going into debt. It's simple to use, and you can get it within minutes by simply walking into Canada Post and buying the card you will then activate over the phone. No credit checks or bank accounts are needed. The service does not report to credit agencies.
This makes Canada Post Visa a simple prepaid card you can top up repeatedly and use wherever Visa is accepted. You can use your Canada Post prepaid Visa for split payments, as well as pre-authorized and recurring payments.
Prepaid Credit Card Features
The Canada Post Visa prepaid card can be used globally wherever Visa cards are accepted. The only exclusions are gambling sites and merchants that require manual imprint.
The following limits and fees apply:
Canada Post Visa Card Fees
Purchase Fee

$15.00

Maintenance Fee

$3.00/month (

monthly payment

at the beginning of each month)

Reload Fee

$3.00 

Canada ATM Fee

$2.00  (the ATM service provider may charge additional fees)

Foreign ATM Fee

$2.00  (the ATM service provider may charge additional fees)

Cash Advance Fee

$2.00 

Foreign transaction fee

2.5% (Foreign currency conversion goes through USD conversion first for all currencies other than USD)
Canada Post Prepaid Credit Card Load Limits and Maximums
Maximum Card Balance

$10,000

Maximum total load amount

$40,000

/

for the life of Card

Minimum load per transaction

$25

Maximum in person load

$500/per transaction

Maximum online load

$2,500/per transaction

Maximum load per Interac e-transfer Initially

$500
Canada Post Prepaid Visa Review – Cash Withdrawals Limits
Minimum withdrawal

$20/per transaction

Maximum withdrawal

$500/per transaction

ATM withdrawal limit

$500/ per 24h

Over the counter cash advance limit

$500/per 24 hours

Maximum Card-to-Card transfer limit

$500/per transaction

Maximum Card-to-Card transfer limit

$1500/during any 30 days

Maximum cashback

$50 (Chip Cards only/must be less than the total purchase amount)
Typical approval time
In contrast to other prepaid cards and credit cards, you can walk out of Canadian Post with your own card within minutes after purchase. All you need to do is pay the purchase fee.
Unsecured or Secured
This Canada Post prepaid Visa card review found it a secured prepaid card with both chip and PIN protection.
Loading Funds
If you need to top up your prepaid card, Canada Post cash or debit load is the fastest way to go, as deposited money will instantly be available to you.
You can also load your card in any of the following ways:
A bill payment bank transfer

. The funds will be available in 1 to 3 days.

Interac e-transfer

or another fund loading third-party service. Funds are usually available within 1 day.

Card-to-Card transfers

to and from other Canada Post prepaid reloadable Visa cards 
Expiration
Even if the card expires, worry not. The money on it doesn't disappear. In fact, if you have funds in the account, you should automatically get a replacement 45 days before the card expires.
Eligibility Criteria
If you are 16 or older, you can get your own Canada Post prepaid Visa card at any Canada Post near you. You will need to provide photo identification, driver's license, or passport. 
How to Apply for a Prepaid Credit Card with Canada Post 
After providing the documents and paying a $15 purchase fee in any Canada Post location, you will receive a personalized card that you will need to activate by calling customer service. You will be able to add $500 to your card on the spot.
Once you have bought your card, you will need to activate it and get a PIN.
Step 1:
Call Cardholder Services at 1-866-760-1543 and enter your 16-Digit Card number.
Step 2:
Enter your month and day of birth.
Step 3:
You will be assigned a 4-digit PIN.
Step 4:
You can change this PIN by following the guidance on the phone. Later, you can change the pin on the website or by calling customer support.
Canada Post Visa Prepaid Card Pros & Cons
Pros 
Simple to top up

No interest charges

Zenwallet-

compatible

No credit check

Very easy to get

Allows split payments 

Can be used for pre-authorized and recurring payments
Cons 
Reload fee $3.00, ATM and cash advance $2.00

Foreign currency conversion 2.5%

Cannot build credit

Doesn't work at pay-at-the-pump gas stations and other automated machines
Privacy & Security Policy
Since Canada Post is not actually a bank, all transactions are conducted through Vancity Community Investment Bank and follow their privacy and security policies.
The bank will use your information to verify your identity and personal background, operate the card, enable the services you may need, and communicate with you on future offers. Your personal details and may be available to employees, financial and business partners.
Your information could be disclosed without consent only in situations required and permitted by law.
Canada Post User Reviews & Feedback
Most reviews focus on the ease of use and the ability to instantly top up the card at every Canada Post location around the country. Negative reviews, for the most part, mention poor and slow customer service.
Our Canada Post prepaid reloadable Visa card review found one curiosity among users of this card – they like the lack of a rewards system, claiming it might, in fact, push you to spend unnecessarily. 
Canada Post Reloadable Visa Alternatives
KOHO Prepaid Visa Card
One of the Canadian prepaid credit cards favourites and an alternative to Canada Post prepaid Visa is Koho Prepaid Visa. With its 2% cashback rewards system, Koho prepaid Visa is often a favourite choice of many. Koho's round-up and automated savings feature helps you save money. And the fact that you only have as much money as you put in prevents you from going into debt and living beyond your means.
Home Trust Secured Visa
Unlike so many prepaid Visa cards, this secure card will allow you to build your credit rating. What's more, you don't need a minimum credit score or income threshold to start, and almost everyone gets accepted. By using Home Trust Secured Visa, you can also build your credit history. Widely accepted at over 1 million ATMs globally and everywhere Visa is used, it is an excellent choice for travellers.
Wrap up
Even if it comes with certain fees, Canada Post prepaid Visa is suitable for those who want to have a better way to control their spending and put some firm limits on their purchases. Other prepaid credit cards in Canada might come with cashback and rewards; however, sometimes, this might actually lead to unnecessary spending. 
In contrast, this card has no rewards system and provides a clear-cut and straightforward way of controlling your money. This Canada Post prepaid Visa review found it is especially popular with parents who find its simplicity ideal for their children's needs. 
FAQ
Can I reload my Canada Post Visa online?
Canada post reviews show that the fastest way to get money on your card is a deposit at the post office. Online reload is possible as well. You can top up your Canada Post prepaid Visa online by using a bank transfer or a transfer from one prepaid card to another. In this case, you might need to wait for 1 to 3 business days. In case of direct load at the post office, the funds become available immediately. You can reload your card at any time until it expires.
Where can I buy a reloadable Visa card in Canada?
You can find Prepaid Canada Post Visa cards in any post office. And once you have paid the purchase fee, you will get it at once. Our Canada Post prepaid Visa review finds this an advantage if you need a prepaid card urgently since there is no 10-to-15 workday wait period that usually comes with other prepaid cards.