What's a CRA Security Code and How to Get Yours?
With tax season just around the corner, you might be wondering what you can do to prepare. These days, there's a lot more to it than simply keeping track of your receipts and ensuring you have all your documents in order.
The whole process might seem a bit daunting at first, but don't worry – we're here to help. One important thing all Canadians need to be aware of is the CRA security code. Don't know what that is exactly? Keep reading to find out.
What is a CRA Security Code?
In short, your CRA access code is a unique four-digit code that allows the Canada Revenue Agency (CRA) to verify your identity when you call them or log into your account online. This code is assigned to you when you set up your CRA My Account, and it is used to help protect your details from identity theft and other fraud.
You might be prompted to enter the code during certain interactions with the CRA, including cases in which you:
View or change your personal information

Submit documents

Use the

CRA

email

contact

form

Sign up for a direct deposit

Set up a payment arrangement

Add or remove an

authorized

representative

Register a formal dispute

Apply for child benefits

File a GST/HST rebate

Request a CPP/EI ruling
On the other hand, you'll likely not come across a request for a CRA security code if you're doing limited service interactions, including:
Paying by pre-authorized debit

Viewing the general status of your

balance

and

tax return

statement

Accessing your

notice

of assessment or reassessment

Applying for the Canada Worker Lockdown Benefit (CWLB) or the Canada Recovery Caregiving Benefit (CRCB)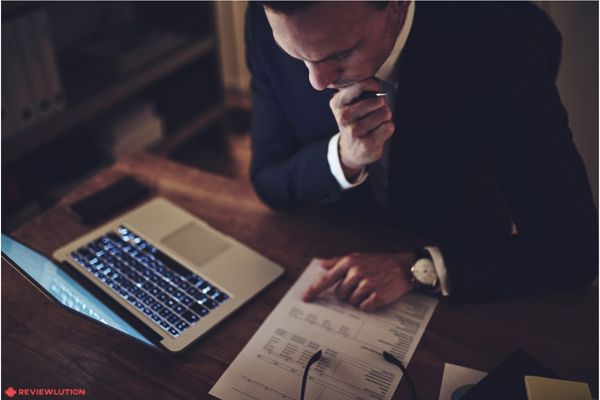 How do I Get my CRA Access Code?
If you're on the fence about how to get a CRA security code, you'll be pleased to hear that it's easier than it looks. To help you out, we've prepared a step-by-step guide on how to get a CRA account and access code.
Step 1:Enter Personal Information
The first step is to head over to the CRA My Account website, where you will be asked to provide personal details to finish setting up your profile. This includes information such as your:
Social insurance card

number (SIN)

Date of birth

Current postal or ZIP code
With this information, the CRA will be able to confirm your identity and start processing your CRA access code request.
Step 2: Create a New CRA Account
Once you have entered your information, you will be asked to create a new CRA account by coming up with a username and password. A good rule of thumb is to choose an ID and password that are difficult for others to guess but easy for you to remember.
Step 3: Create Security Questions and Answers
After successfully creating a new CRA account, you will be asked to set up security questions and answers. This step is crucial since you will need to use these details to verify your identity if you ever forget your username or password later on.
When coming up with security questions, choose something memorable that only you would know the answer to. For example, you could use the name of your first pet or the street you grew up on.
Step 4: Choose a Method to Obtain Your CRA Access Code
The next step is to choose how you want to receive your CRA access code. You can opt to get it via paper mail or text message. If you choose the latter, make sure to enter a valid Canadian phone number.
Step 5: Log Into Your CRA Account
When you've successfully received a CRA security code, you'll be able to log into your new account. This officially concludes your registration process, allowing you to take advantage of all the online services that the CRA has to offer.
If you ever get locked out of your account or forget your username or password, you can always use the security questions and answers that you set up in Step 3 to regain access to the platform.
Conclusion
All things considered, a CRA access code is a useful security measure that can protect your personal information from identity thieves and other fraudsters. If you're not already using one, we recommend that you follow the steps in this guide to get started.
In the meantime, if you have any questions about your taxes or need help filing your return, don't hesitate to reach out to a tax professional for assistance.
FAQ
How do I know if I have a CRA account?
You can check this by trying to log into the My Account for Individuals page on the CRA website. If you're able to log in successfully, then you have an account.
How to set up my account with CRA?
To set up your account, you'll need to provide personal information, including your social insurance number (SIN), date of birth, and current postal or ZIP code. With this information, the CRA will be able to confirm your identity and start processing your request for a CRA security code.
How to change your CRA password?
If you need to change your CRA password, you can do so by logging into your account and selecting the "Change Password" option. From there, you'll be prompted to enter a new password that meets the CRA's security requirements.